H55's zero-emission electric plane takes flight in Switzerland
Aviation specialists gathered at Sion Airport in Switzerland today to witness the unveiling of a new zero-emission electric airplane – the Bristell Energic – developed by technology company H55, a Solar Impulse project spin off.
FAI Sports & Events Director Markus Haggeney attended the event to see the fully electric plane, which will now be used for pilot training in flight schools, complete its first flight.
About the Bristell Energic
Powered by H55's electric propulsion system and manufactured by BRM Aero, the two-seater Bristell Energic is "clean, quiet, cost efficient, and safe". It has an endurance of 1.5 hours and sufficient reserves to be used for a typical flight school training programme.
H55 chairman – and Solar Impulse project co-founder and pilot – André Borschberg said: "The Bristell Energic is a stepping stone for the development of new aviation transport solutions, where the challenge will be safety and certification."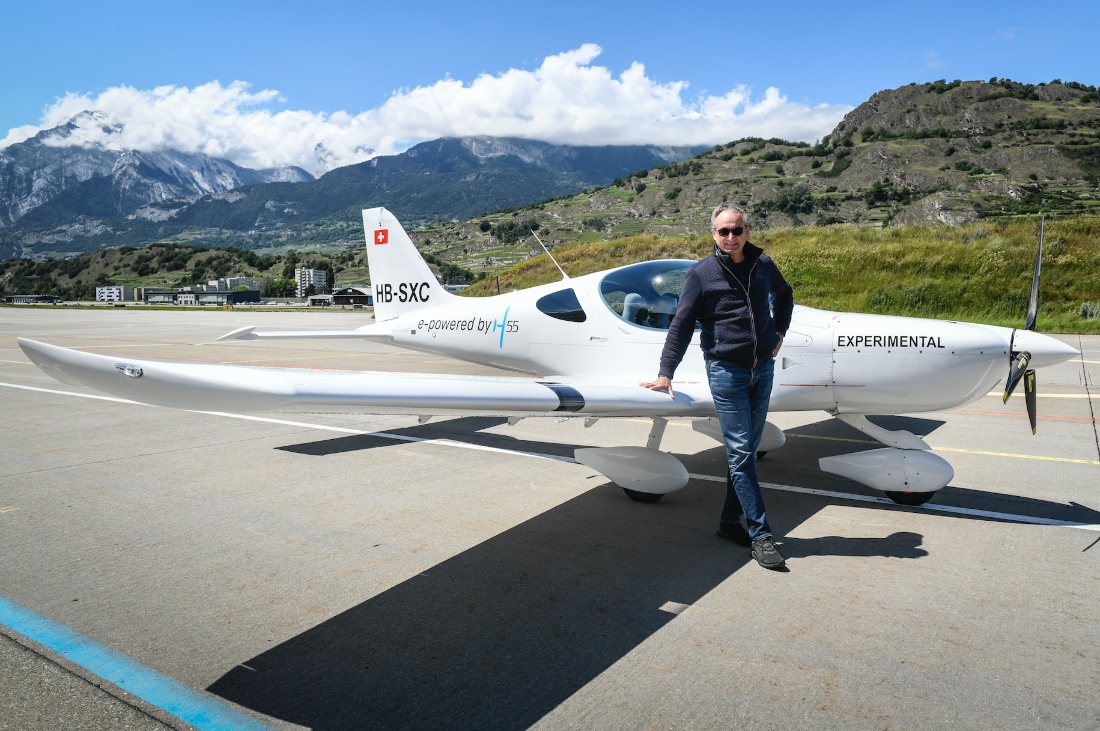 About H55
H55 is a technological legacy from Solar Impulse, the first electric airplane to fly around the world – a feat accomplished in 2016.
Founded by André Borschberg, Sébastien Demont and Gregory Blatt, all part of the former Solar Impulse senior management team, it produces electric propulsion solutions and works with both existing airplane manufacturers and companies working on future aviation concepts such as VTOLs.
Last year, H55, which aims to make air transport cleaner, quieter, safer and more affordable, was selected as one of the World Economic Forum's "Technology Pioneers", past examples of which include Google, Twitter, and Airbnb.
"Electric air transport will transform and improve urban mobility," Borschberg added. "By having our electric airplanes fly and monitoring their performance, H55 will continue to build up big data essential for the development of VTOLs and flying taxis."
Photo credit: H55 / Anna Pizzolante