Impressive show of electric aviation at Electrifly-in
Electrifly-in success is electrifying!
The 4th Electric Fly-In (12-13 September in Grenchen, Switzerland) has once again garnered a great deal of attention. This year the successful event took place under the new name Electrifly-in.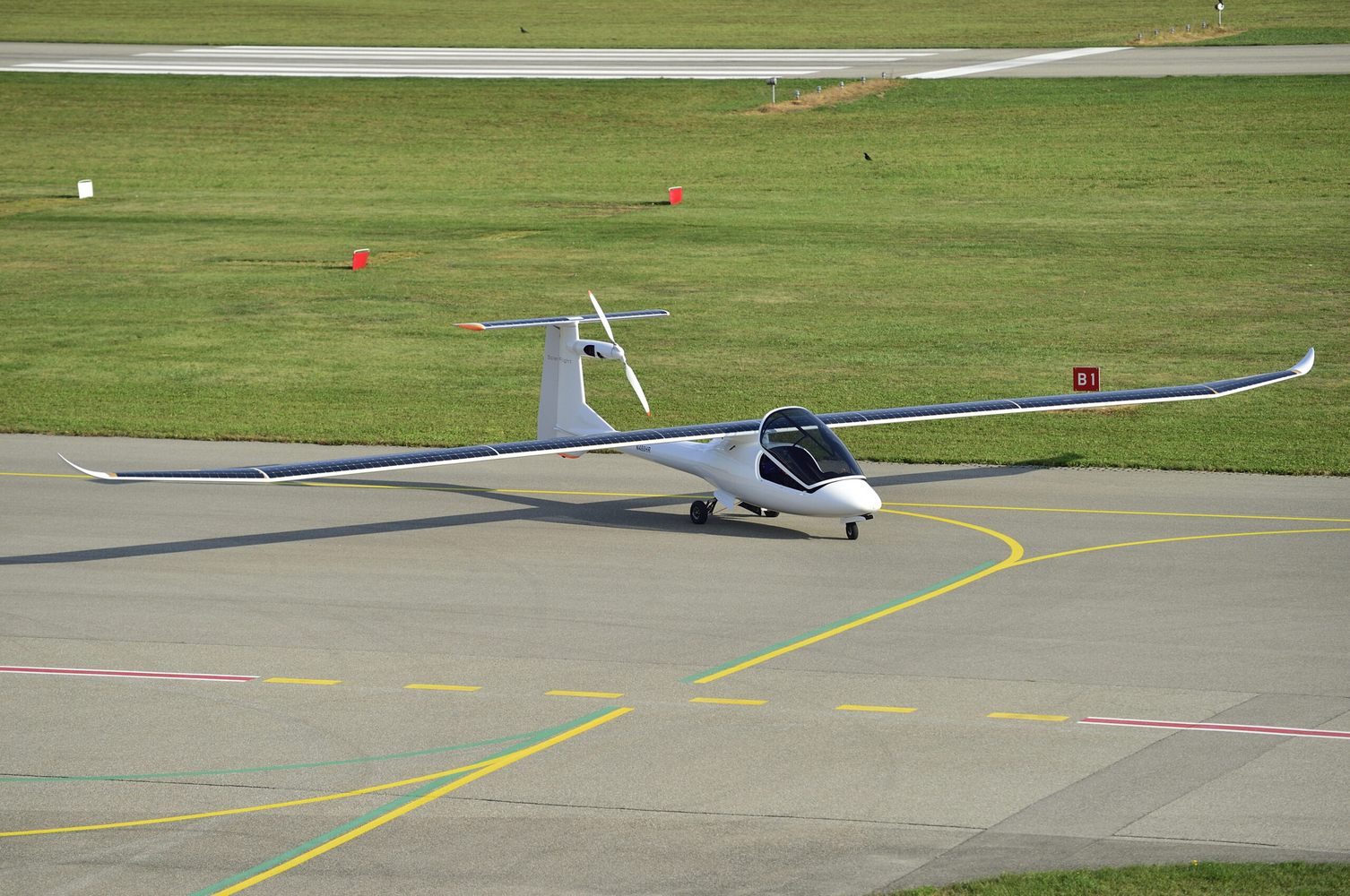 Sunseeker Duo
It has been four years since the grand opening of Europe's first electric platform and its 'smartflyerchallenge' Fly-In took place at Grenchen Airport in Switzerland.
Alfons Hubmann, President of CIACA (FAI Amateur-Built and Experimental Aircraft Commission) is very pleased to have supported this successful event from the beginning: "Once more this event convinced us of the enormous development of electrical progress and its impressive number of admirers. Never have so many electrically powered aircraft been seen in one place."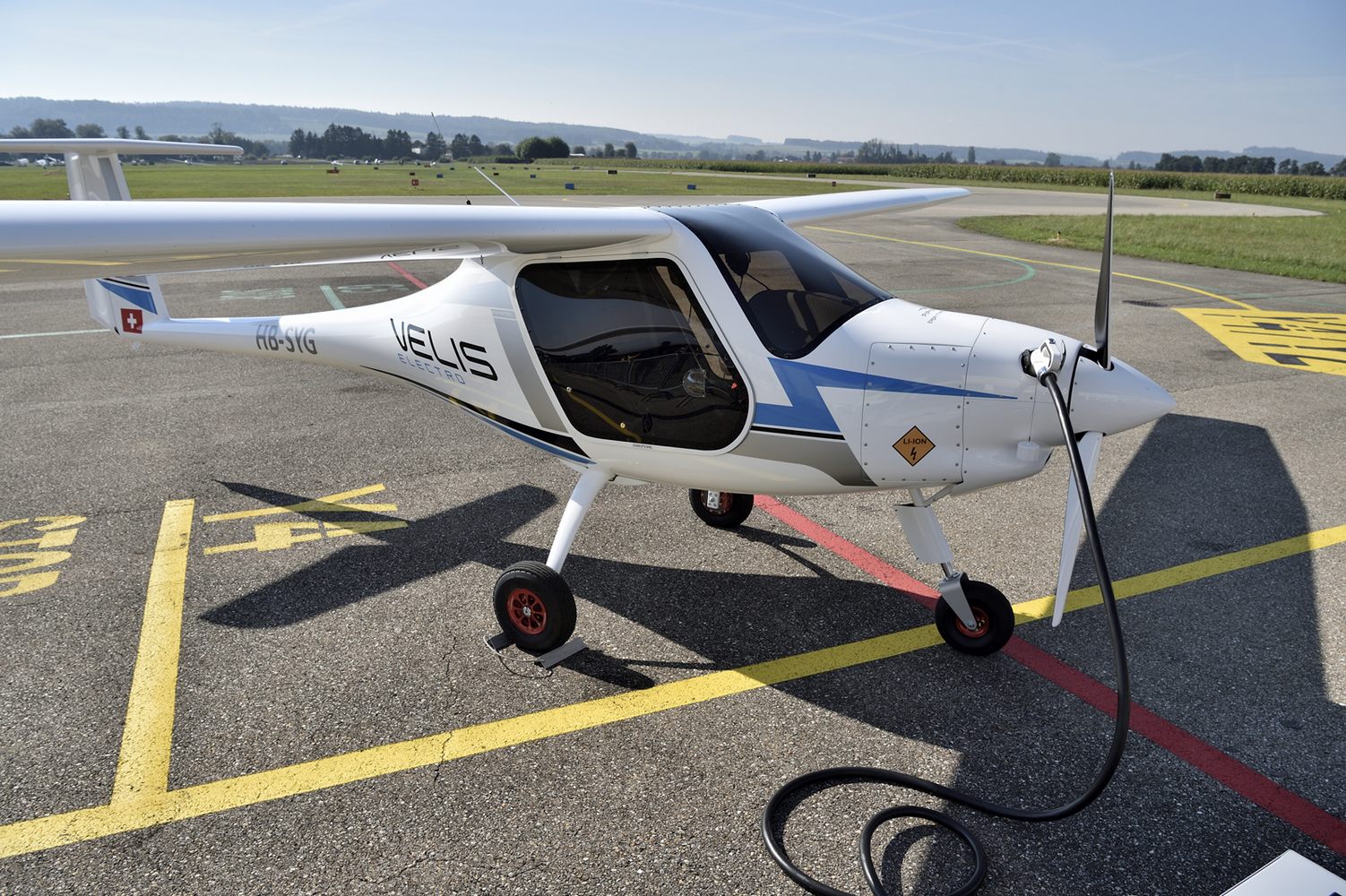 VELIS electro 2-Seat
The Swiss Federal Councillor Guy Parmelin welcomed participants of the "Electrifly-In" with a 10-minute speech on Saturday evening. Throughout the weekend a series of interesting presentations about e-mobility and its future took place. A large exhibition of electrically powered flying machines, such as eSling, Pipistrel Velis Electro, Sunseeker Duo, the four-seated Smartflyer and many more, were on display for members of the public.
Other special associated events, such as the 2nd E-Trophy -Airside Award Ceremony on Saturday and the autograph session with the Ski Racer and Olympic Champion Dominique Gisin (an enthusiastic pilot), were part of the programme.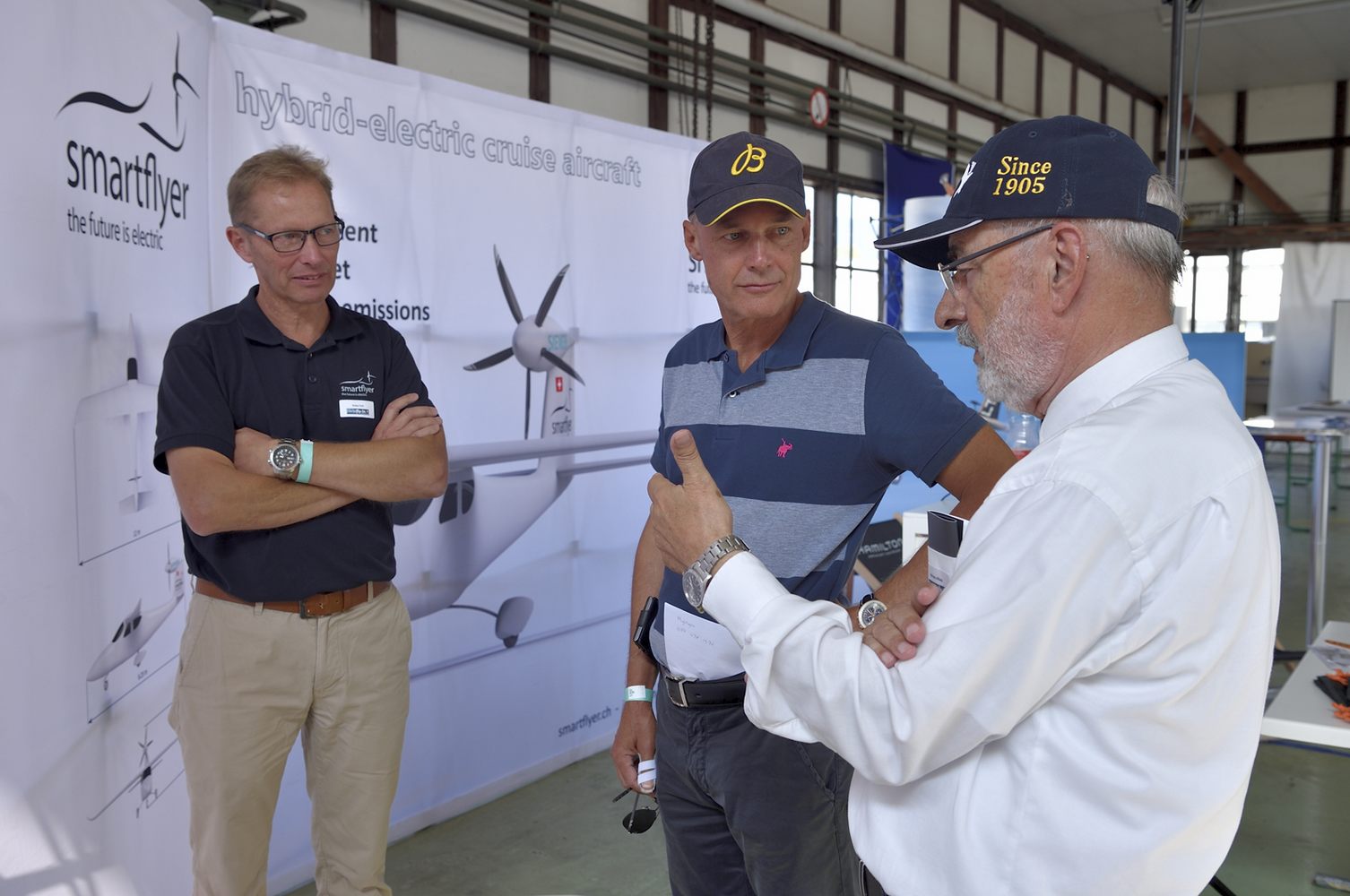 From left to right: Rolf Stuber (Smartflyer); Bertrand Piccard (Patron of Electryfly-In); Alfons Hubmann (FAI CIACA & Smartflyer)
Bertrand Piccard, Patron of Electrifly-In, who achieved several records (ratified by FAI CIACA) for his around-the-world flight with the solar-powered airplane Solar Impulse honoured the successful "Electrifly-In" with a visit.
We eagerly await the next Electrifly-In, which will take place in Grenchen in September 2021.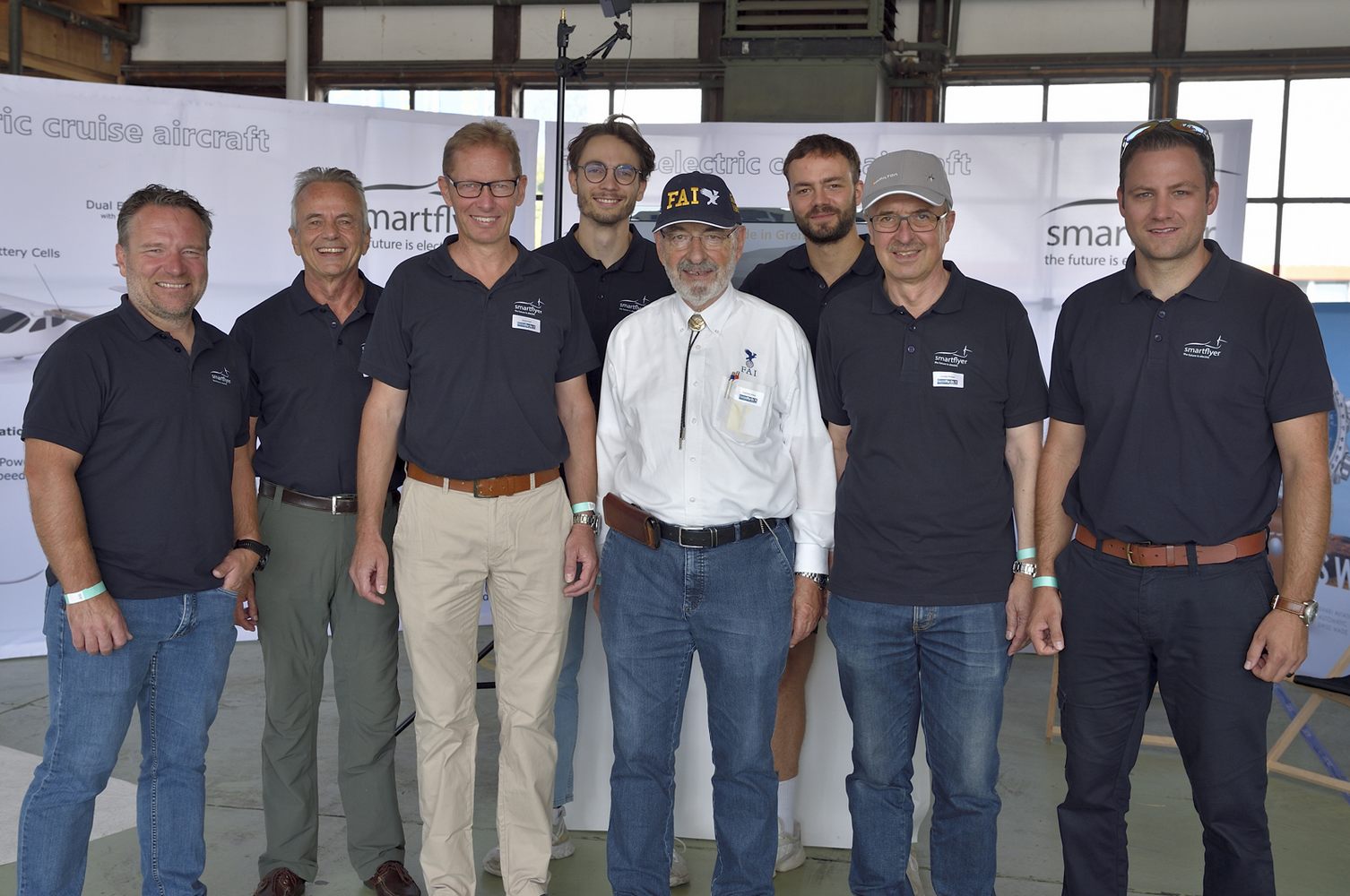 The Smartflyer crew